Don't cancel your
Starz subscription just yet.
If you like complex storylines that go down smooth as whiskey, great writing, knowing the business behind balling, and acting from some living and forming legends,
Survivor's Remorse is on every Sunday night at 10 PM. If you've been taking this journey through life with me, then you know three things about my feelings towards the show:
One of the main character's Jessie T. Usher, and one of the writer's responsible for last week's hilariously disgusting episode, Allen Maldonado, have been interviewed right on these digital pages by moi
I wish this undermined gem was longer than thirty minutes because I always want more when the episode is over
Jessie T.Usher still owes me a seafood dinner that he cooked with his own hands (no deadbugging–you have to see episode 5 to get it)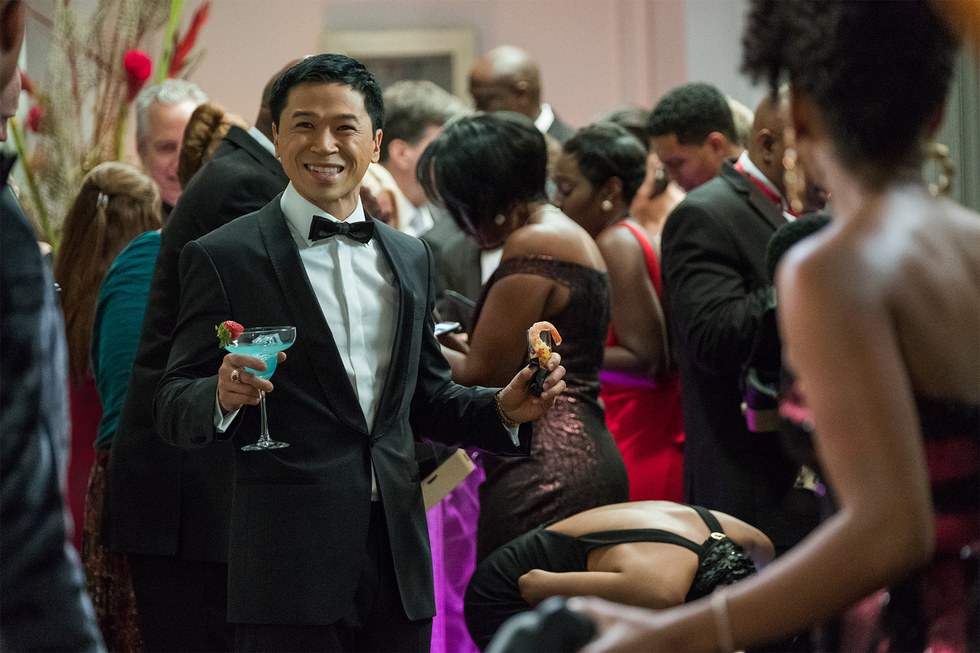 Robert Wu (Chen) in Episode 5 of Survivor's RemorsePhoto Courtesy of Starz
So when
Starz (the network responsible for uniting us through our weekly Sunday Power chats over the summer– I miss y'all) slipped us a clip of this week's episode before it airs, of course we had to share with our Popdust fam, you're welcome. In episode 6, Chen suspects Cassie may be having an affair, Flaherty tries to dissuade Cam from getting involved in the Players' Union and Missy discovers a secret that threatens to drive a wedge between her and Reggie. I love guessing secrets but I can't call it with these writers so hit me up on twitter or IG post-show and let's see if your guesses are right.
---
RELATED ARTICLES
From Blackish to Survivor's Remorse Allen Maldonado is Voicing a Generation
RECAP | Power, Season 4, Episode 1: "When I Get Out"
5 shows that FINALLY make their return this summer
Remembering Charlie Murphy-The big brother of comedy
Bow Wow has a hit on his hands, and it's not a single
Brittiany Cierra is an entertainment and travel journalist and On-Air host highlighting where culture, music, film, television, and current events intersect. When she's not writing about people, places, and things, she's speaking about, dancing on, or marketing them. Follow the journey on twitter and Instagram.
---
Comments
comments